Hi friends! I am SO stinkin' beat today! When I went to write this earlier, I was so tired so I decided to hop in bed and take advantage of the boys being gone with my sister and the girls napping! But, I'm refreshed and ready to play!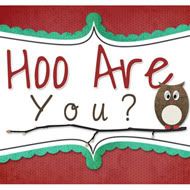 1. How did you spend the 4th of July?
We shopped a little bit, came home and barbecued, went to see fireworks at the fairgrounds, came home and set our fireworks and then I hopped in bed at midnight!
2. What was a couple of your favorite things you ate for the 4th of July?
Cookies and cupcakes of course! LOL!
3. Did you watch fireworks?
Yes, they were extra cool this year! The finale was incredible and went on for awhile! Best finale I've EVER seen!
4. What is your favorite firework?
Well last night we had a new one from TnT called "aquarium"...that one was cool! It had little red bursts at the very end, super vibrant and rich in color!
5. How hot was it where you were for the 4th?
Lately it's been 105+, but yesterday we had a desert storm so it was only in the 90s but with tons of humidity, and lightning and thunder. Gross!
Hope you all had a wonderful day yesterday!