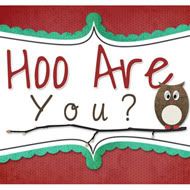 1. Do you type on a keyboard the correct way or do you peck like a cute little chick?
The correct way. I'm pretty fast too ;-)


2. Typically how long does it take you to get ready in the morning?
Well if it's during the week and I have nothing to do that day, it's spread out throughout the morning. When we're going somewhere, less than an hour.


3. Do you prefer lip gloss or lipstick?
Lipgloss, but I actually prefer MAC's Lustreglasses over lipglosses-they're much thinner yet super sparkly!
4. Do you take clothes to the dry cleaner or wash them yourself even if they say dry clean only?
Wash them myself but on delicate.
5. Do you prefer Wal Mart or Target?
TARGET! Even though it's a little more expensive than Walmart...we have this HUGE SuperTarget, and it's all spread out and nice and new :) Walmart's always chaotic.